Power Plant How a steam turbine cross over expansion joint works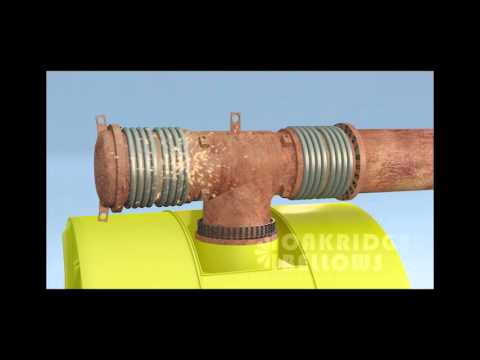 The cross over expansion joint located in the piping between the steam turbine and condenser hood is often not understood well and often ignored.
This animated video gives a rare glimpse into how this expansion joint protects the steam turbine.
To avoid long unscheduled outages, Steam turbine manufacturers recommend having these rebuilt after 25 years in operation.
This is a video that is of interest to maintenance, steam and turbine engineers, and inspectors.
Related keyterms:
2-ply testable bellows
Steam turbine cross over expansion joint
Westinghouse steam turbine
GE steam turbine
Steam turbine bellows